Typical faces in research, teaching and learning - Mr. Tran Tien Duc
Mr. Tran Tien Duc is known as a lecturer with high pedagogical and professional skills, currently a Lecturer in the Vocational Education Pedagogical Faculty of Ho Chi Minh City Vocational College. In addition, Mr. Tran Tien Duc joined with training institutions such as: The Vietnam Chamber of Commerce and Industry (VCCI) Ho Chi Minh City Branch, Can Tho Branch; Asian Institute of Technology (HCMC); PTI Education Training Group (Hanoi); SAM Management Skills Training School (HCMC); MTC School of Engineering & Technology (HCMC), etc., and some Enterprises such as: Japfa Comfeed Vietnam Co., Ltd. (Hoa Binh); Stanley Vietnam Electric Company Limited (Hanoi); Hoa Phat Steel Pipe Co., Ltd. (Hung Yen); Dona Biti's Company (Dong Nai); etc.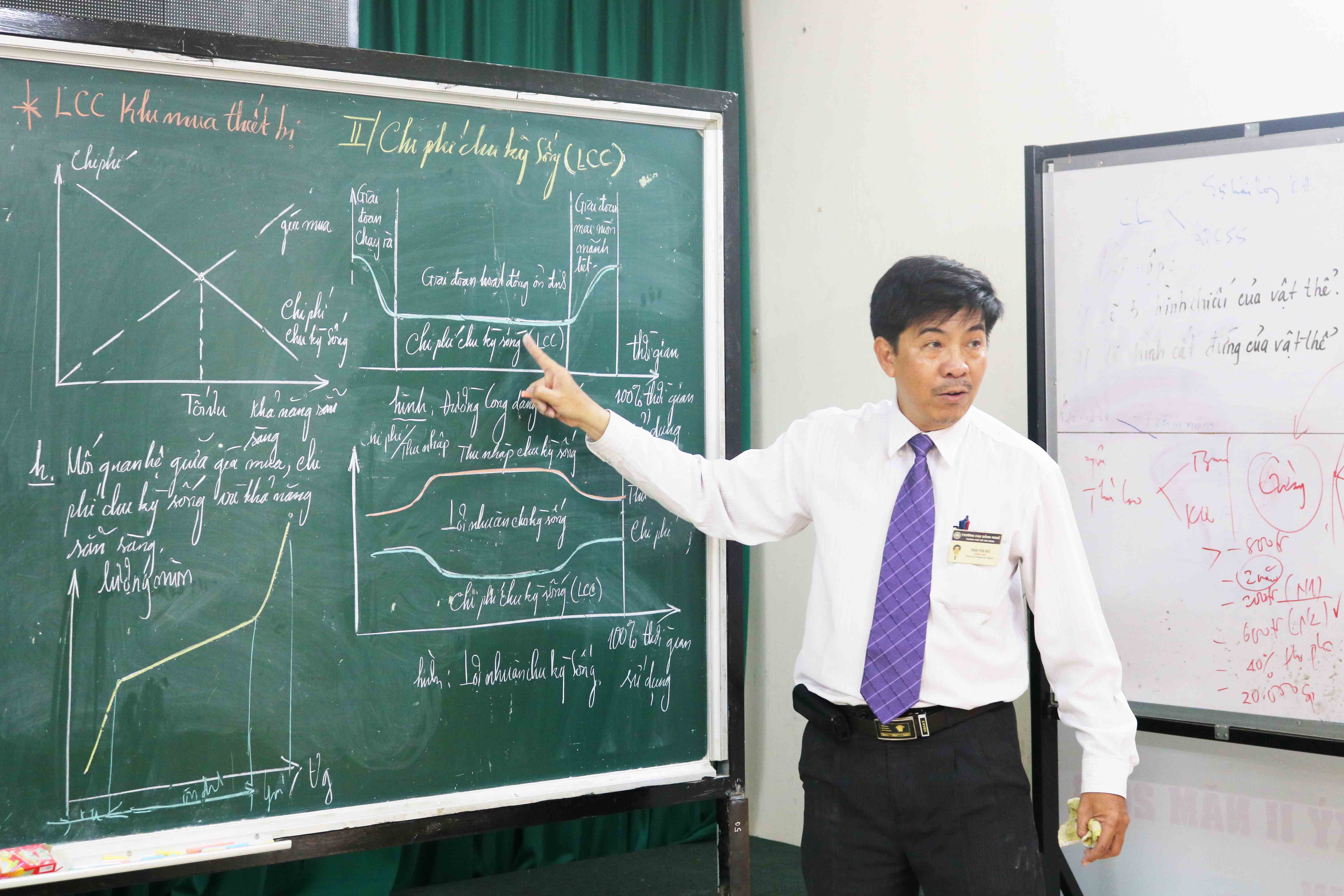 PhD student. MSc. Tran Tien Duc, Lecturer of the Vocational Education Pedagogical Faculty of Ho Chi Minh City Vocational College.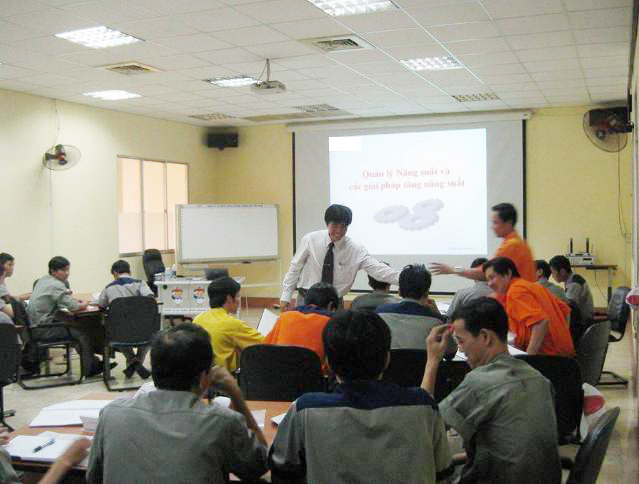 PhD students., MSc. Tran Tien Duc teaches the management organization subjects.
Mr. Tran Tien Duc is currently a PhD student at the Institute of Technical Education, Hanoi University of Science and Technology with the theme: "Integrating according to the experience of Maintenance mechanical system". Through the process of working and studying constantly updated since 1981, Mr. Tran Tien Duc has applied practical knowledge in the process of doing PhD students in the teaching process such as: Logic module; Organization of maintenance management ... in order to contribute to lively more of their lectures in the process of conveying knowledge to students. Apart from teaching, Mr. Tran Tien Duc has practical experience of direct production, production management, training in enterprises and schools and has contributed to reduce costs and benefit the factory. so Mr. Tran Tien Duc has won the award: Ton Duc Thang in 2002 on the initiative and training is shown through: http://www.sggp.org.vn/xahoi/2008/8/161346/ .So, this is the strength of Mr. Tran Tien Duc when delivering lectures and consulting on topics:
Effective Industrial Maintenance Management
Kaizen
5S
Production management for the
Planning and controlling equipment resources for Production Manager (CPO).
Planning and Moderation of production
Production monitoring and management
Vocational Education Pedagogy
Professional production management
Problem solving skills in production
Application 7 Statistical tools in production
Scientific works have announced:
+ In domestic magazines:
1. Tran Tien Duc (2001) – Project Manager: "Researching to upgrade and improve equipment for combing, grafting and spinning jute to improve productivity and quality of products" - City-level project by Department of Science, Technology and Environment, together with Ho Chi Minh City Department of Industry, evaluated and accepted the results of the project - Decision to establish a Scientific Council to accept the results of research and application of science and technology , No. 03 / CN3-TBKT dated February 4, 2001 signed by the Director of the Industry Department / Chairman of the Scientific and Technical Council.2. Tran Tien Duc, Thai The Hung (2015), "Solutions to maintain and train human resources for maintenance of industrial equipment". Special digital education equipment magazine in November 2015;
3. Tran Tien Duc, Duong Van Cuong, Thai The Hung, Nguyen Tien Long (2016), "Teaching experience: Theory, principles and practice" National Seminar, Technical education technology trends and challenges, Polytechnic University Publishing House;
4. Tran Tien Duc (2017), "Integrating IT teaching applications follow the experience of maintenance of mechanical equipment systems", Educational Equipment Magazine No. 138 February 2017;
5. Tran Tien Duc (2017), "Learning style and application in integrated teaching by approaching the experience of industrial maintenance management course", Educational Equipment Journal No. 149 July 2017;
6. Tran Tien Duc (2017), "Integrated teaching by approaching experience in regular education Vocational education", Educational Equipment Journal No. 158, period 1, December 2017;
7. Tran Tien Duc (2018), "Surveying the learning style and experimental teaching integrated approach to experience at enterprises and vocational education institutions", Journal of Educational Equipment No. 181, term 2-11 / 2018.
+ In international magazines:
8. Tran Tien Duc (2017), "Learning Method and Application in Integrated Teaching Approach to the Subject Experience in Industrial Maintenance Management", Hội thảo Quốc tế, International Engineering and Technology Education Conference (IETEC'17), 4-6 December 2017 Hanoi, Vietnam, ISSN: 1843-6730, ISBN-13: 978-0-646-54982-8;
Reporter: LOC TRAN
Translater: VAN NGUYEN