Greeting from the Rector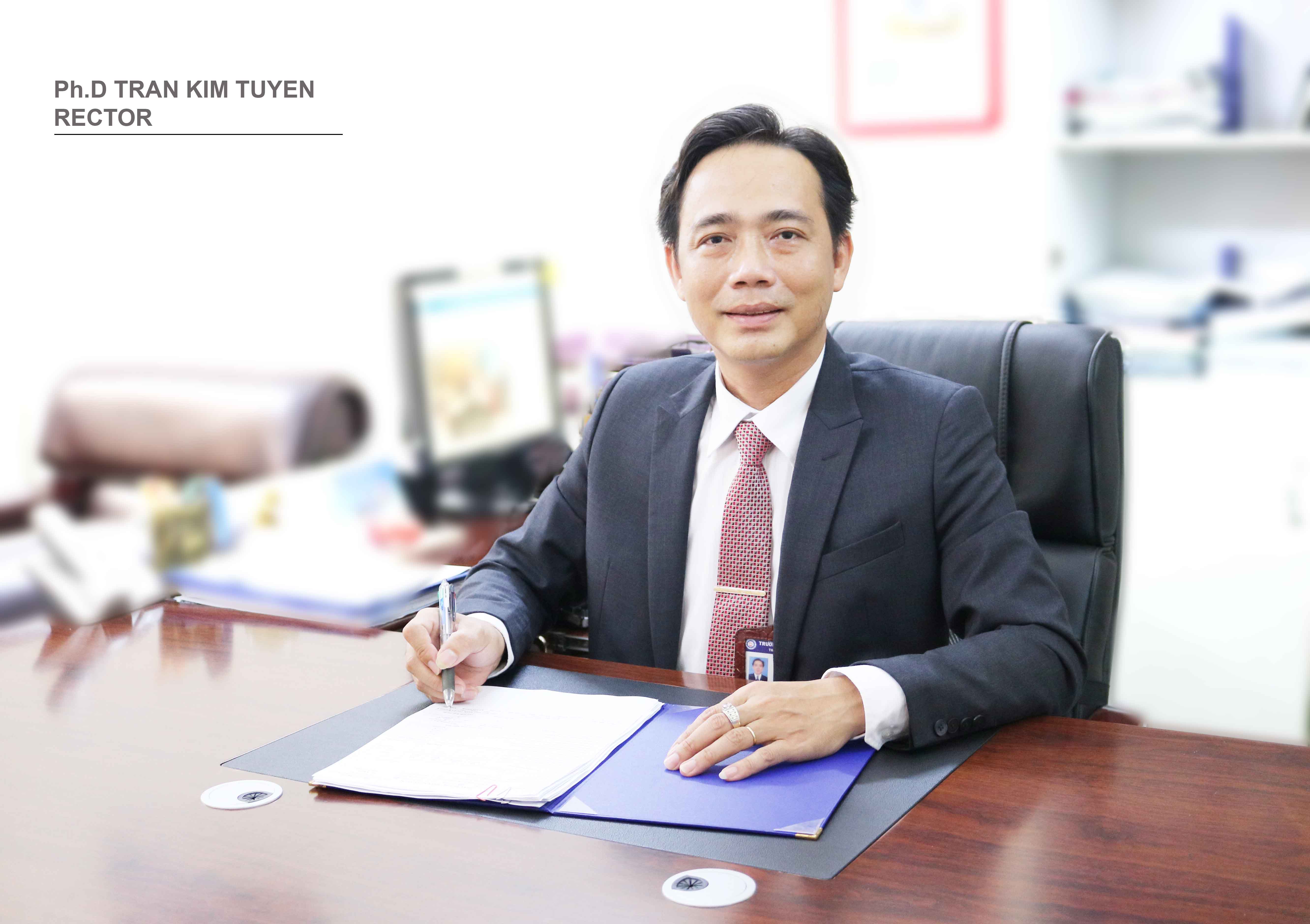 Dear Parents and Students
Welcome parents and students to Ho Chi Minh City Vocational College. Ho Chi Minh City Vocational College is a multidisciplinary training school with diverse and high quality academic programs which adaptes to adapts to Vietnam's integration process into the world economy.
Everyone succeeds at this school. Tens of thousands of students with good knowledge and skills have been all over the country, willing to contribute to their work and life. They are people who develop comprehensive knowledge - ethics – skills with the beautiful living, devoting and serving the nation and people, contributing to forming a generation of global citizens.
Industrial revolution 4.0 is gradually gaining popularity, spreading to most countries in the world, and strongly impacting on many fields. Beyond the trend, Ho Chi Minh City Vocational College also found a new approach to education to meet and keep up with the impact of the 4.0 revolution. Therefore, the school has clearly defined the development goal of becoming a high quality vocational school by 2020. Creating a friendly educational environment, training human resources in the spirit of Resolution 29-NQ / TW on fundamental and comprehensive innovation of education and training, taking the acceptance of the labor market as a measure for education.
With these goals, throughout the development of the Ho Chi Minh city Vocatioanl college, the collective of leaders, lecturers, officers and students of the University have been dynamic, creative and overcome all difficulties and challenges to constantly develop both in terms of quality and training scale. Strengthening exchanges, learning experiences and expanding cooperation on training and scientific research with schools of Japan, England, Denmark, Australia ... Besides, the school has also implemented the project to upgrade the second campus in Thu Duc in accordance with the approved plan. This is very important, because of the solidity of facilities, helping to ensure the requirements of implementing the school's development strategy in the coming years.
We are a dynamic young school which believes strongly in quality in teaching, research and student service. I am pleased to say that Ho Chi Minh City Vocational College can be proud not only of an ideal educational environment, where the wings for many dreams, nurturing talent but also of the major results achieved in the last years.
We are very pleased to welcome parents and students to visit, study and work at Ho Chi Minh City Vocational College.
Rector
Ph.D Tran Kim Tuyen